HOW TO WRITE A DIARY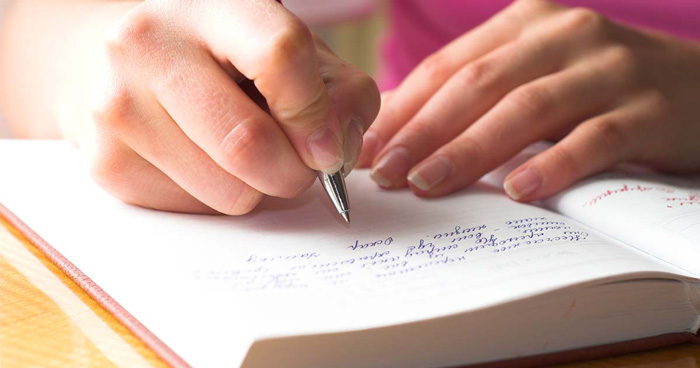 7 Tips On How To Write A Diary
We all remember hiding that little locked book under our mattress or in our sock drawer as a preteen, but now we are older and this is a new age. The 2023 diary should be different than that one you had in your youth. It is an older journal or diary for your own use. Even though your diary may never been seen by anyone there are still some tips and tricks to keeping a diary, especially an online one.
Writing a diary is easy. There a no hard rules you have to follow, and you simple write whatever comes to your mind as you write. But, over the years we have experienced what kind of diaries that engages it's owners, and makes them a helpful and interesting asset in their lives. Here we will try go give a short guide on what topics a diary entry might contain. That said, remember THERE ARE NO RULES.
If you are somebody who keeps a written diary about your recent life and the changes that have occurred, then you may be acutely aware of just how difficult it can be at times to actually make a quality diary post. It can take a considerable amount of time, and you don't want to write a load of nonsense that you aren't even sure fits the purposes of a diary!
A diary is purely your thoughts and feelings on any subject that takes your fancy. Remember, though, that in time you will be looking back on these writings and you may want to share them with others, so making sure they make sense and can actually be read by others is very important!
Taking that little bit of extra time to really record your thoughts and to dissect your thoughts properly can make a significant difference to the outcome of your writing. If you are struggling to come up with quality, unique insights that actually relate to how you feel and see the world, then try out these tips below.
1. Be Honest
When you are writing a diary entry, give the full story of your opinions, thoughts and fears. Really open up and let your feelings pour onto the page - holding back helps nobody.
2. Be Detailed
Think of it like a book - is it better when the description goes on and on and on? Or is it better when you are left to your own imagination? Picking the most insignificant details and adding them in is very important as you don't want to leave any stone unturned when trying to turn your diary from the ramblings of an angry individual to the structures theories and arguments of a modern member of society, do you?
3. Spell Check
If you are writing this then you need to go through for entries to find poor grammar, punctuation and spelling. Even the most diligent of minds will mess up every now and then, so look out for any little errors that crop up as you are writing each and every entry no matter how small or irrelevant.
4. Dates
Its a good idea to always include the date when you wrote the entry. Note: this is not the same as the date for the event or experience your are writing about. If you write about something that happened some days ago, you can either back-date the entire entry, or include the date inside the text itself.
5. Giving your entry a title
Its easier to scan through your notes later, if you include a short and descriptive subject for your daily entries. If not, It will just look like a "pile of notes", hard to navigate in.
6. Write short entries
Most people start out by writing long diary entries, even many pages, containing thousands of characters. Our experiences is that the most successive diaries are made up of short notes. It's not even required to write in it every day. Once or twice a week, is enough for some people. The avg. length of a diary entry is 450 characters long.:
"My family have been on a visit. They have been staying over for 2 nights, and we made a super delicious dinner today. Yesterday we barbecued. Last week I was in Florida for a 3 day holliday (from 5th to 7th). The whole class went, and we participated in a photo study course. I learned a lot. Now its time to sleep. Good night! Note: My family have been on a visit. They have been staying over for 2 nights, and "the bear" went crazy!"
That was 429 chars, close to an average diary entry. Another example: Many write about the training and fitness activity like this:
"5 pushups, run 10 min, walk 10 min, 3x15 sit-ups."
That's all! It doesn't need to be more complicated than that :-)
7. Don't worry if you can't add to it every day
You are not committed to write in your diary every day only because you have a diary. Add to it whenever you feel, skip a day, skip a week, it does not matter. Whats important is that you do add to it from time to time. But the more often, the more fun afterwards.
Some final diary tips
Any habit will be difficult to start and maintain if it's hard to do. You have to start it and keep up with it. You have to find a way to write that works for you, that is your style. You should use what works for you. If you like where you're writing then you will enjoy it more and be more motivated to write in your diary.
When you're writing in your journal, it's important to just write whatever you feel like, without worrying about who might be reading. Simply writing 100% honestly about your feelings or your ideas can help you work through them. This diary is for you. It is to help you remember. It is for you to share if you want to. It is yours and you should be able to write as you see fit.
Keeping a daily journal is, obviously, one of those habits that requires daily effort. Starting and keeping a daily habit can be very difficult, especially these days when so much in our lives is chaotic and unstructured. Try to schedule a time each day to sit down and write. It takes time to develop a habit so stick with it.
If you have missed a few days in your journal, don't worry - and certainly don't give up! Just fill in the gaps as best you can as soon as you can. Even a short diary entry is better than nothing, and the longer a day stays empty, the harder it is to remember what happened. If you don't have time to go into great detail, even making a simple bullet pointed list can help recall what happened when you have the time to elaborate on the day.
While writing in a diary can be good for your mental health today, the greater value comes after you've been writing for a while and you can look back on what you've written earlier. Journal entries are like a letter to your future self, and reading back on your past is a great way to get perspective on your life. Writing in your diary can help you recall when momentous occasions happened. You might not realize how important they were until later on. By writing about these events in your diary, you can recall it in great detail whenever you want to remember it.
Your online diary can be about anything from a workout log or diet diary to a travel diary from your trip abroad. It is yours and the world is your canvas!
More info on how to write a diary entry
Read this great guide on how to write and keep your diary effective and fun:
http://www.wikihow.com/Write-a-Diary.
13 steps to become a diary writer.

"My Diary Poem" written by Artificial intelligence